THE GYNOCULAR
Unparalleled in the industry with a working weight of 480 g, yet easily transformed into a mounted colposcope through both first-party and third-party accessories, the Gynocular is the most versatile mobile colposcope commercially available. It is the perfect tool for both cervical-cancer diagnosis and surgery.
Moreover, the Gynocular is entirely optical and thus ensures that there is no degradation of the image quality due to any premature digitalisation of the image or video stream in the optical path. Hence, it is perfect as the optical component in any custom-made digital colposcopy set-up using the latest, cutting-edge digital components and cameras. If you care about excellent optical quality, great portability and high versatility, you need a Gynocular.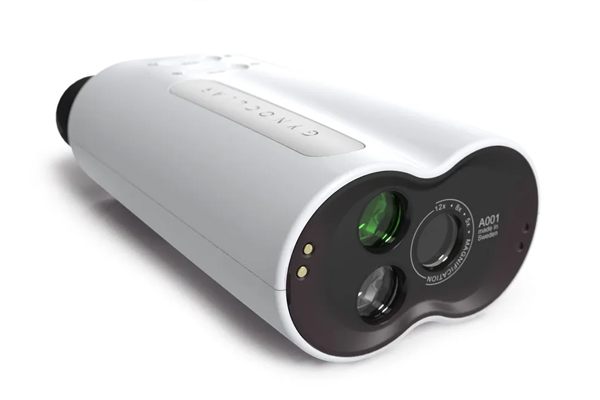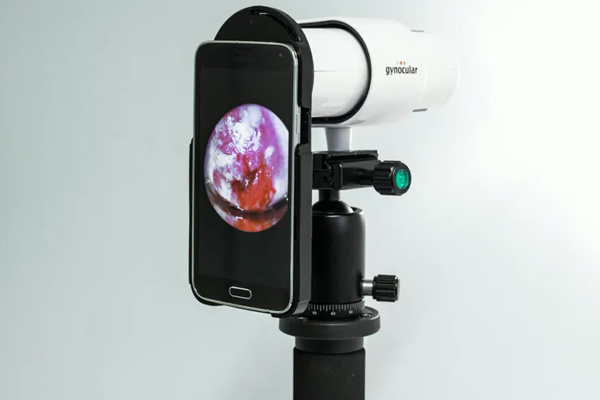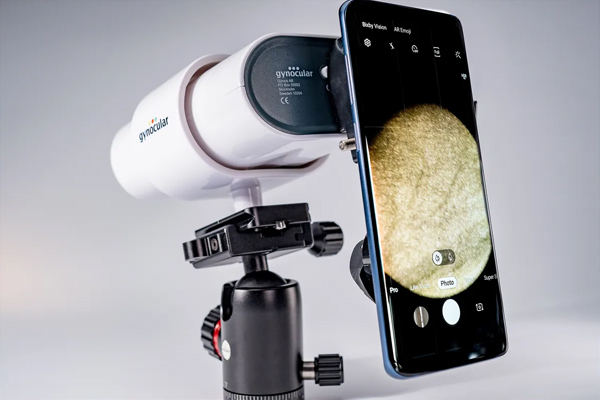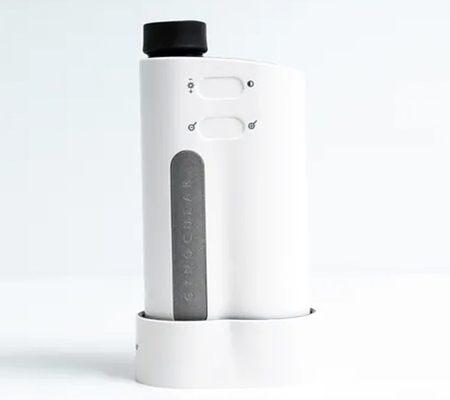 Optics
Three levels of optical magnification (5x, 8x and 12x) with a shared focal length of 300 mm. - 3 W (3.6 V) LED light: warm white light, similar to a bright halogen lamp.
- Optical green filter
- Anti-glare function
*The optics have been specifically designed to optimize viewing of domed shaped structures in a cervix.
Battery
At least 2 hours' battery life, sufficient for up to two days of continuous screening.
Dimensions
- Colposcope (height x width x depth) 16.6 cm x 8.3 cm x 5.0 cm
- Packaging (height x width x depth) 30.5 cm x 21.5 cm x 8.0 cm
Weight
480 g
The Gynocular Accessories provide everything you need to facilitate a standard cervical examination in your clinic, hospital or low-resource setting. Using the tripod or monopod, the Gynocular can be mounted in place, freeing the hands of the surgeon. If need be, the setup can be mounted on wheels for easier stowing away of the equipment when not in use. For even greater flexibility, the movable arm enables quick adjustments of the position similar to that of traditional, stationary colposcopes. Capture still images or video digitally, or simply use a larger screen for display, by connecting a smartphone or tablet directly to the eyepiece of the Gynocular through our smartphone adaptors (available for select smartphone models and tablets). On the move? Make the most of the portable nature of the Gynocular. The Gynocular travel bag allows you to pack your Gynocular for safe traveling to avoid unintentional damage due to falls and collisions.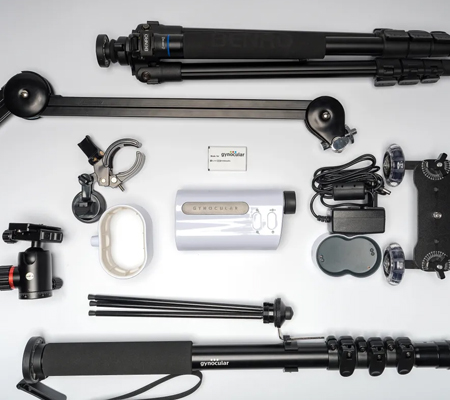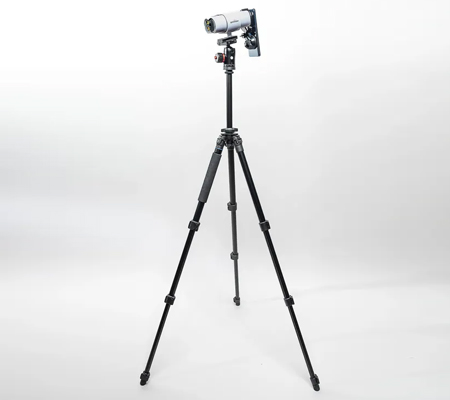 ---